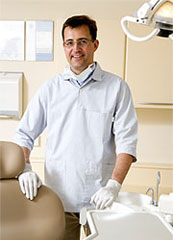 As part of our services, we'll discuss confidentially your goals for your practice sale and complete a practice evaluation to determine whether we're a good fit for each other.
Some common scenarios for flexible purchase options for your dental practice include the following:
We purchase your practice and provide management support services as you continue to care for your patients;
We structure a shareholder partnership with you in the purchase of your practice, in which you continue to participate in the profitability of the business;
We purchase your practice and add an associate dentist (with your approval) to work under your mentorship and continue to grow the practice.
Our primary goals with a practice purchase are to:
Provide the seller with a fair value for the practice
Plan and implement a smooth transition for the practicing dentist, team, and patients
Provide an excellent income for the dentist that stays with the practice
Retain valuable team members and provide opportunities for continued career growth and training
Give administrative support and services to allow the practicing dentist to focus on quality patient care (and not on overhead management)
Allow the practicing dentist to maintain autonomy in clinical decision-making with the ability to reach out to our network of colleagues for input if needed
If you're ready to sell your dental practice or are considering it, we invite you to contact us and let us help you review options to create successful outcomes for all parties.