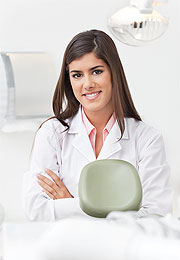 In today's business environment, the dental practice model is continually evolving. With the pressures of risk management, informed consent responsibilities, and professional obligation of constant skill improvement, the administrative tasks required of the dental practice owner can be overwhelming.
A Healthy Beginning
Our involvement early in practice ownership is the ideal approach to creating a healthy, profitable business from the onset. With a well-developed platform of human resource and management support services, the dentist can maintain focus on developing skills and building loyal and lasting relationships with patients that are vital to the success of a new practice.
If you're a new dental business owner and find yourself questioning the old way of running a practice, you're already a step ahead! Contact us to explore options to partner with us and build sustained profitability and growth sooner versus later.