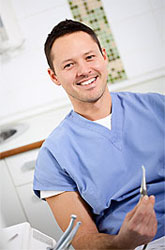 A dentist associateship offers opportunities for both the associate dentist and the practice owner to expand the capacity of the practice and to design a relationship that meets the needs of all parties involved.
At Tralongo, we're interested in candidates for associateship that are interested in employment in one of our local practices, or who are seeking a buy-in transition and future partnered ownership in a practice with us.
The benefits of peer relationships include the following:
Our network of experienced colleagues offers the unique advantage to the junior dentist of mentorship and camaraderie as he or she builds patient loyalty.
The range of clinical expertise in our group is comprehensive, and our dentists enjoy a team culture of knowledge sharing and peer support.
If you're seeking an associate dentist position or interested in an associate buy-in, please contact us to learn more about our services and opportunities to build a successful future with Tralongo.