Following up with patients is not only great for your patient but it also can bring really positive results for your practice. On the other hand, not doing so, can not only lead to lawsuits in extreme cases but also patients not returning.
Many dentists believe following up with their patients in the afternoon is the best way to create a more personal and caring follow-up call, so chose a time of the day to go through your patients and even a very short follow-up call can make a great difference.
This is because following up enhances and builds stronger patient relationships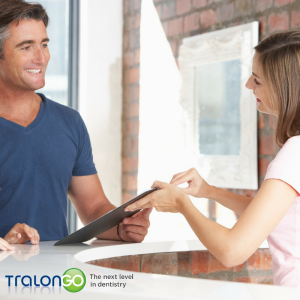 and patient satisfaction. Reaching out to clients right after their appointment is great, as they feel you truly care about how they are doing after visiting the dentist – it also lets the practice know if there were any issues if the patient was satisfied or not and helps you address any complications straight away.
Creating this trust/care relationship will make your patients feel more at ease and they will want to return if they are satisfied with the extra care you show.
With younger patients, make sure you call their parents and make sure everything is ok and they are doing fine. It can be quite scary for parents and children visiting the dentist so put them at ease by answering any questions they might have.
During the follow-up call make sure you document everything from who you spoke to, date and time, prescriptions and indications given to the patient. Make sure you check how the patient is doing and if they have any question about any medications or any indications given by the dentist. Many patients might feel like their discomfort is common, but it might need checking again and you can make sure they are always being taken care of.
You can also take this opportunity to make sure they had a good experience and if they do encourage them to leave their feedback on your review sites to show others their experience was great.
Not following up with a patient can be classed as "malpractice" and can lead to a lawsuit, so make sure every follow-up call and any communication with the patient is documented – it will protect your practice and it can also be used in the future to provide this information to the patient.
Tralongo can help you manage the day to day operations while you focus on retaining your current patients happy. Call us for a quick consultation on 404 537 5211 or visit us at www.tralongo.net