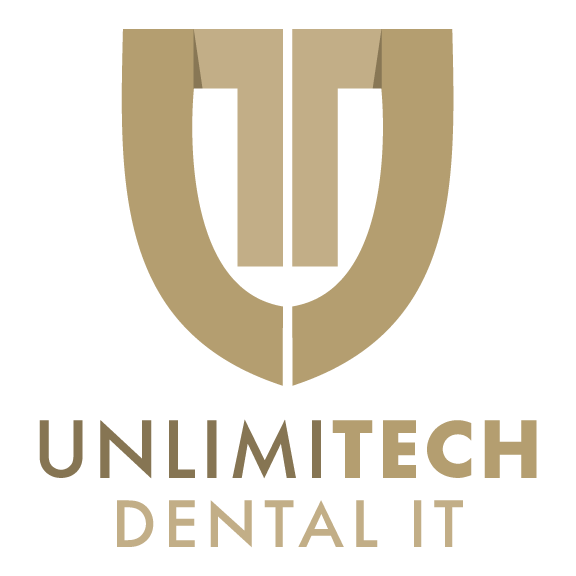 Comprehensive IT Management Services Firm Offers Seven-Day Backup Offsite to Increase Network Security
SUNRISE, Fla. (July 5, 2018) – unlimiTECH Dental IT, a comprehensive IT management services firm with a 99 percent success rate among dental practices, keeps dental practices secure by backing up data offsite for a week at a time. This practice protects offices from losing data and time if memory becomes compromised.
Daily data backups are an often ignored necessity for dental offices because practices just assume it's automatically happening. Practices should receive a daily report on their backup status, to notify them of any failures or incomplete backups. But, if practices are ignoring daily reports or are not receiving them, that could mean trouble. Therefore, it's imperative that backup information is stored offsite, to protect the data from any potential onsite breaches due to unchecked backups. Some unlimiTECH competitors store only one day of data, which is not enough to protect an office from hackers or ransomware. Seven days' worth of data stored offsite is standard for unlimiTECH, which means any lost data can be recovered by accessing the data stored offsite. If there is no backup or only one day's worth, a cryptovirus can shut down an office indefinitely.
"Many offices make the incorrect assumption that once they set up their backup they don't need to continually monitor it. But, offices should be getting backup notifications daily," Pedro Becker, vice president of information technology at unlimiTECH Dental IT, said. "Dental offices need more than one day of data stored. Seven days ensures we have the data that may have been lost or compromised. We can restore their network more easily to avoid downtime. With data breaches becoming more common across industries, dental practices need to be sure they protect themselves and their patients' information. More dental practices are turning to unlimiTECH Dental IT for peace of mind after seeing the large scope of services we provide."
When unlimiTECH Dental IT eliminates IT management worries, dental offices can focus on high-quality patient care and increase their bottom lines. Services unlimiTECH Dental IT provides include:
24/7 Server Monitoring
Disaster Recovery
Scheduled Cleanups
Unlimited Remote Help Desk
Daily Backups
Anti-Virus Software
Hardware Support
HIPAA and CPI Compliance
Hosted VoIP
Software Management
Onsite IT Buildouts
Email Encryption
And Much More
unlimiTECH Dental IT monitors dental practice systems around the clock and takes action upon notification of any issues. The company's network protection services provide alert-based monitoring of servers, workstations and network infrastructure. unlimiTECH Dental IT identifies trends and addresses issues as soon as they arise. The unlimiTECH Dental IT team is also well-versed in HIPAA and PCI-compliance mandates and will handle any audits in those areas.
Comprehensive service includes cabling, network, monitors and more for one flat monthly fee, which is less than what other IT service providers typically charge. And because unlimiTECH Dental IT's support is so thorough, it has a 99 percent success rate resolving IT issues the same day they're reported.
To learn more about unlimiTECH Dental IT, please visit unlimitechdentalit.com or call (844) 552-4840.
About unlimiTECH Dental IT
unlimiTECH Dental IT is a comprehensive IT management services firm for dental practices in the United States. Services include cabling, network, monitors, online data backups, real-time malware protection, server storage, phone system support, unlimited helpdesk IT support and more. unlimiTECH Dental IT has a 99 percent success rate resolving IT issues the same day they're reported, thanks to its thorough support for dental practices.