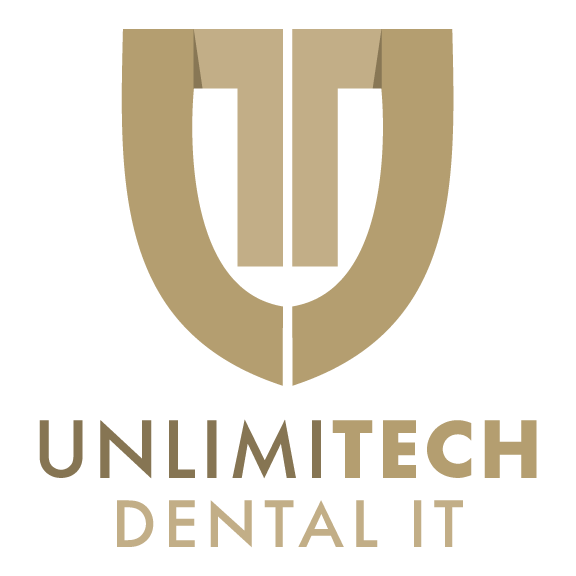 Comprehensive IT Management Services Firm Monitors and Maintains Servers to Save Practices from Lost Production
SUNRISE, Fla. (July 5, 2018) – unlimiTECH Dental IT, a comprehensive IT management services firm with a 99 percent success rate among dental practices, keeps offices operating even if their servers go down and reduces the risk of losing revenue.
Dental practice staff can no longer access patient data, schedules, insurance information and more when a server goes down, which causes business to come to a halt. There are many reasons for a server to go down – low memory, a virus, hardware failure and more. Regardless of the reason, every minute a practice can't function equals lost revenue.
However, unlimiTECH Dental IT quickly gets practices up and running again because the IT team is alerted and responds immediately if servers go down. However, dental practices that use unlimiTECH Dental IT typically do not worry about servers going down thanks to 24/7 monitoring performed by the firm, which helps prevent IT problems before they occur.
"Servers going down happens frequently," said Pedro Becker, vice president of information technology at unlimiTECH Dental IT. "It's a rude awakening when you open your practice for the day to find you can't operate thanks to your server not working. You end up losing hours of productivity. However, when we monitor your IT system, we know when this happens and respond immediately if we don't prevent it from happening altogether."
When unlimiTECH Dental IT eliminates IT management worries, dental offices can focus on high-quality patient care and increase their bottom line. Services unlimiTECH Dental IT provides include:
24/7 Server Monitoring
Disaster Recovery
Unlimited Remote Help Desk
Scheduled Cleanups
Daily Backups
Anti-Virus Software
Hardware Support
HIPAA and CPI Compliance
Hosted VoIP
Software Management
Onsite IT Buildouts
Email Encryption
And Much More
unlimiTECH Dental IT monitors dental practice systems around the clock and takes action upon notification of any issues. The company's network protection services provide alert-based monitoring of servers, workstations and network infrastructure. unlimiTECH Dental IT identifies trends and addresses issues as soon as they arise. The unlimiTECH Dental IT team is also well-versed in HIPAA and PCI-compliance mandates and will handle any audits in those areas.
Comprehensive service includes cabling, network, monitors and more for one flat monthly fee, which is less than what other IT service providers typically charge. And because unlimiTECH Dental IT's support is so thorough, it has a 99 percent success rate resolving IT issues the same day they're reported.
To learn more about unlimiTECH Dental IT, please visit unlimitechdentalit.com or call (844) 552-4840.
About unlimiTECH Dental IT
unlimiTECH Dental IT is a comprehensive IT management services firm for dental practices in the United States. Services include cabling, network, monitors, online data backups, real-time malware protection, server storage, phone system support, unlimited helpdesk IT support and more. unlimiTECH Dental IT has a 99 percent success rate resolving IT issues the same day they're reported, thanks to its thorough support for dental practices.