National dental practice acquisition firm partners with Dr. Rich Davis to help expand practices across Idaho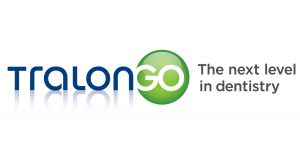 SUNRISE, Fla. (Jan. 24th, 2017) – Tralongo, LLC, a Florida-based firm specializing in dental practice acquisitions, signed an official partnership with Dr. Rich Davis, DDS. The agreement will assist Davis in creating and growing a network of dental practices across Southwest Idaho.
"Dr. Davis is a wonderful addition to our constantly growing family of alliance partners," said Dr. Ken Tralongo, Tralongo's founder and CEO. "Tralongo is eager to help dentists with a desire to be entrepreneurs as well as health stewards of their communities. We are excited to help Dr. Davis build a network of dental offices so that he can reach as many patients as possible in Idaho."
With an eye on becoming a dentist, Davis launched his career as an entrepreneur shortly after graduating from Boise State University. In 2006, he formed a successful dental and medical equipment business, which he managed while attending Creighton University's School of Dentistry in Nebraska. With his entrepreneurial spirit strong, he returned to Idaho and bought Fairvew Dental in Caldwell. He attracted a significant amount of new patients by building up team morale and empowering his staff, developing and implementing a marketing and PR plan and investing in new equipment. Driven by a passion to help his community, Davis sold Fairview last summer and is currently developing a mobile clinic to serve under-served elementary schools in the area while seeking more practices to own.
As a Tralongo partner, Davis hopes to expand his network with 10 acquisitions in the next 10 years in order to reach more patients in Caldwell, Idaho, and the surrounding area.
"My long-term goal is to acquire multiple practices so that I can help the most people I can. Tralongo's goals are in line with mine," Davis said. "One thing I realized in my own practice as a solo practitioner is you need a larger team in place to do a lot of that back office work. It's tough to do it all by yourself. So I was happy to see Tralongo would help with that. Plus, their years of experience keeps me from having to do a lot of research on my own. I can make one phone call to Tralongo instead of spending hours or days researching one thing and trying to figure out if that's the way to go and hoping that it is."
The firm partners with entrepreneurial dentists, like Davis, who are looking to grow their businesses by acquiring and operating multiple practices—taking professionals out of the chair and into management and ownership.
Tralongo is comprised of a team of dental, marketing, financial and business professionals and operates via a five-step process that:
Trains partners
Helps them find the right dental practices to acquire
Assists in obtaining the appropriate financing,
Works with them during the transition from old to new ownership
Helps maintain operational support throughout to maximize profits
About Tralongo, LLC
Headquartered in Sunrise, Florida, Tralongo, LLC is a firm that partners with dentists throughout the United States to help them expand their practices through the acquisition of existing dental offices. With more than 90 years of combined experience in dental management, as well as dental transitions and acquisitions, the Tralongo team assists clients by finding the practices that meet their criteria, performing the due diligence, obtaining the appropriate financing and, ultimately, acquiring the office. The firm also provides clients with behind-the-scenes management support, including finance, human resources, marketing and ongoing education. For more information on Tralongo LLC, call 678-288-4712 or visit tralongo.net.