National dental practice acquisition firm partners with Dr. Christopher Wong to help expand practices across California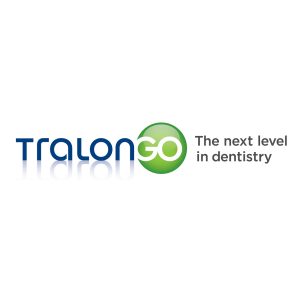 SUNRISE, Fla. (March 27, 2017) – Tralongo, LLC, a Florida-based firm specializing in dental practice acquisitions, signed an official partnership with Christopher F. Wong, DDS. The agreement will assist Dr. Wong in creating and growing a network of dental practices across California.
"We are very excited to welcome Dr. Wong to our roster of alliance partners and work with him to achieve his entrepreneurial goals," said Dr. Ken Tralongo, Tralongo's founder and CEO. "Dr. Wong's wealth of experience and knowledge of running a dental practice will prove invaluable as we help him expand his network and acquire practices across central California."
After receiving his Bachelor's Degree in Dentistry from the University of California in San Francisco in 1983, Dr. Wong worked as an associate dentist alongside his father until he took over the practice, eventually relocating and renaming it CedarNorth Dental in 2003. Dr. Wong's practice focuses on providing comprehensive dental care for adults and children including services such as dental implantology, sedation and cosmetic dentistry, as well as orthodontics. Dr. Wong also works with his sister, Dr. Bettina L Tong of CedarNorth Sleep, to provide patients with sleep therapy through dental sleep medicine.
Dr. Wong is currently a Fellow of the International Congress of Oral Implantologists and a Fellow of the Academy of General Dentistry. He is also currently a member of several dental organizations, including the American Dental Association, California Dental Association, Fresno-Madera Dental Society and is an Esthetic Professionals Alumnus
As a Tralongo partner, Dr. Wong hopes to expand his network with one acquisition every year of his partnership.
"I've been a dentist for well over 30 years and the prospect of acquiring dental practices has always been appealing." said Dr. Wong. "I want to work with Tralongo to not only maximize the profitability and growth of my own practice, but to use their guidance to help me build the right network around me. A lot of the doctors in my area are either reaching retirement age or looking to sell and I truly believe the window of opportunity is open for me right now. All I need is a system in place to help me grow."
The firm partners with entrepreneurial dentists, like Dr. Wong, who are looking to grow their businesses by acquiring and operating multiple practices—taking professionals out of the chair and into management and ownership.
Tralongo is comprised of a team of dental, marketing, financial and business professionals and operates via a five-step process that:
Trains partners
Helps them find the right dental practices to acquire
Assists in obtaining the appropriate financing,
Works with them during the transition from old to new ownership
Helps maintain operational support throughout to maximize profits
About Tralongo, LLC
Headquartered in Sunrise, Florida, Tralongo, LLC is a firm that partners with dentists throughout the United States to help them expand their practices through the acquisition of existing dental offices. With more than 90 years of combined experience in dental management, as well as dental transitions and acquisitions, the Tralongo team assists clients by finding the practices that meet their criteria, performing the due diligence, obtaining the appropriate financing and, ultimately, acquiring the office. The firm also provides clients with behind-the-scenes management support, including finance, human resources, marketing and ongoing education. For more information on Tralongo LLC, call 855-339-3740 or visit tralongo.net.