Tralongo Expands to Larger Office to Support Immense Growth
National Dental Practice Acquisitions Firm Looks to Add New Hires
SUNRISE, Fla. – January 27, 2017 – Tralongo, LLC, a Florida-based firm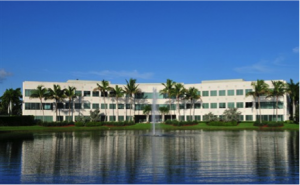 specializing in dental practice acquisitions, has announced it has expanded its headquarters in Sunrise, Florida to a larger office.
Tralongo added 17,000 square foot of office space to accommodate the firm's rapid expansion and continued growth plans. In 2016, the company added several new strategic alliance partners across the country, successfully completed a $55 million capital raise and launched its flagship Tralongo University program. In response, the firm has had to expand its employee roster and office space. Tralongo has made a name for itself by partnering with entrepreneurial dentists who are looking to grow their businesses by acquiring and operating multiple practices, taking professionals out of the chair and into management and ownership.
"2016 has been the most pivotal year for growth for our company thus far and 2017 is poised to be even greater," said Dr. Ken Tralongo, founder of Tralongo. "We want to do everything in our power to set our firm up for sustained success. That means expanding into a larger space and hiring more staff members to better serve our alliance partners and helping them achieve their entrepreneurial goals. "
Tralongo's address will remain 13621 NW. 12th St. Suite # 120 Sunrise, FL 33323, and phone number will change to (404) 537-5211. All email addresses will remain the same.
About Tralongo, LLC
Headquartered in Sunrise, Florida, Tralongo, LLC, is a firm that partners with dentists throughout the United States to help them expand their practices through the acquisition of existing dental offices. With more than 90 years of combined experience in dental management, as well as dental transitions and acquisitions, the Tralongo team assists clients by finding the practices that meet their criteria, performing the due diligence, obtaining the appropriate financing and, ultimately, acquiring the office. The firm also provides clients with behind-the-scenes management support, including finance, human resources, marketing and ongoing education. For more information on Tralongo, LLC, call (404) 537-5211 or visit tralongo.net.