Although many practices struggle financially, many dentists are trying to increase efficiency and cut costs at the same time. Time management is a crucial aspect to have a successful practice. Between patients and appointments and booking extra patients it is easy to lose track of time and wonder where time has gone. You want to make sure that you are using your  office hours efficiently to offer a good service to patients.
There are a few tips to help you make sure you are making good use of your time.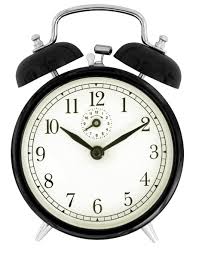 Track the time you spend on daily tasks – A good way to turn your practice into a more efficient business is by tracking the amount of time that is spent on daily tasks and procedures during the week. This way you have an idea on what needs to be prioritized and how to organize your time better throughout the day.
Delegate! – By looking at the tasks you might find that the dentist can delegate a few tasks to his/her assistants or hygienists. This will allow your practice to run more efficiently and make good use of your staffs time. Clearly state each employee's responsibilities and tasks, outline the duties of each member of staff during a typical appointment so everyone is doing something and avoid having to be faced with situations like a dentist taking over an assistant or hygienist work because they are doing something else. You might also find that some staff is under trained, make sure your staff is well trained and up to date with all their training.
Daily meetings – This tip is a very important one that a lot of dental practices adopt. It allows for a daily meeting in the morning to go over the patients scheduled for that day and procedures so everyone can get organized and be on time for each time slot. It also allows for more time to deal with inaccuracies and errors in the scheduling or booking that can be fixed before patients start to arrive and not during appointments.
Running an efficient practice can be key to your success. So make sure you take the time each day to plan out your day and make sure everyone is aware of what they need to be doing, this way you can offer your patients top quality service and have happy returning clients!
Tralongo can help you manage the day to day operations while you focus on retaining your current patients happy. Call us for a quick consultation on 404 537 5211 or visit us at www.tralongo.net