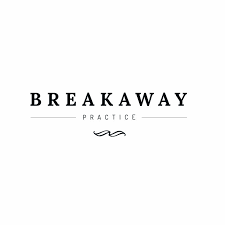 SAN ANTONIO, Texas (July 12, 2018) – Breakaway Practice and Dental Whale CEO and co-founder Dr. Scott Leune recently joined Dr. Anissa Holmes on her podcast Delivering Wow to discuss building a profitable dental business utilizing efficient practices and procedures.
Dr. Leune shares his journey from finishing dental school in 2005, to starting his own practice and family and then breaking his back which led him to reconfigure his career. These experiences eventually led him to embark on several other business ventures, learning through trial and error, and eventually investing in Breakaway and merging with other companies and entrepreneurs to co-create Dental Whale.
Every challenge and success that Dr. Leune had along the way helped him realize what he could, and needed to, bring to the industry. His vison was, and still is, to take the infrastructure and knowledge that drives corporate level dentistry and to provide that to a private practice dentist. This vision has transformed into an organization of around 850 employees and about 17,000 dentists, of which, about 1000 are very engaged and involved in the services offered by Dental Whale.
Dr. Leune and Dr. Holmes discussed a number of areas in a dental practice that, with some reconfiguration, can transform the day-to-day operations of a dental office. One specific area of opportunity for new and established practices is phone performance.
"Calls don't come in one at a time, usually, they come in groups," said Dr. Leune. "Trying to do too many things on phone calls is unnecessary and can cause several other calls to be missed. It's more important to answer new patient calls than those from existing patients."
He suggests one way to reduce the number of missed calls is by using a scheduling center, which can even increase new patient flow. These virtual schedules and coordinators allow the front office staff to be more productive. The front office staff will then be able to use their time and the time they spend on the phones more efficiently.
The key for a successful front office is to remain focused on the patient experience and maintain an overall patient focused mindset among staff. By freeing up the time spent on simple scheduling or payment calls can increase their ability to do so. Utilizing services and technology like virtual schedulers and virtual billing and insurance people can significantly increase overall office productivity and is more affordable than having people in the office doing these tasks.
To listen to the entire interview with Dr. Leune, visit deliveringwow.com.
About Breakaway Practice
Breakaway Practice is a fast-growing, innovative dental company that helps dental practices grow and become more profitable. Through comprehensive seminars and services, Breakaway shares successful systems with dentists while offering support and guidance. These systems have resulted in rapid and predictable growth, taking dental practices to the next level of success. Breakaway Practice serves more than 500 dental practices across the United States and Canada, with more than 90 de novos and 1,200 dental professionals utilizing the company's seminar events. For more information on Breakaway Practice, call 210-899-4500 or visit http://breakawaypractice.com/