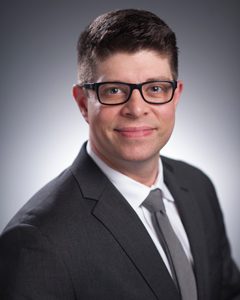 Name: Dr. John Friedman
How Long as a Tralongo Alliance Partner: April 2015
Dr. Friedmann received his undergraduate degree from the University of Tennessee, Knoxville and went on to receive his Doctor of Dental Surgery degree from the University of Tennessee, Memphis Health Science Center in 2003. He then attended Virginia Commonwealth University School of Dentistry, where he completed an Advanced Education in General Dentistry Residency in 2004. Dr. Friedmann is a native of Middle TN, growing up in Gallatin and attending Gallatin High School. In his free time, Dr. Friedmann enjoys playing tennis, watching the Vols play any sport, and visiting his parents at their house in Gallatin.
How did you discover Tralongo?
I spent 13 years working in a private practice as an associate dentist. I took a step back and began evaluating what my professional goals were and decided that my long-term goal was to own multiple practices. As someone who had never run a business, I knew I would need help if I was going to be able to achieve my goal. All it took was a simple Google search, and Tralongo popped right up. After researching the company, I took the first step and attended a Discovery Day to evaluate them first hand. I walked away impressed with their approach and the support systems in place, and I became a part of the Tralongo family.
How did Tralongo help you in reaching your goals?
Tralongo made the whole process much easier. Before joining Tralongo, I didn't know how to evaluate a practice to determine whether or not it was a good investment. There wasn't a guarantee that I would be able to get financing if I did find the right practice. Tralongo had the formula in place to determine if a potential acquisition was the right fit for me and to secure the financing when I was ready to move forward. It reduced the risk involved while helping me to get a better grasp on the operational aspects of a practice.
What advice do you have for dentists who are looking to expand their practice?
I didn't know how to look at a practice on paper and be able to judge if it would be a good investment or not. Since joining Tralongo, I've learned more about the operations side, money management, the HR department, employee salaries, etc. With their help, I'm able to keep the practice afloat and still spend time in the chair producing dentistry. The most important thing to remember is that you aren't just working in your practice you have to work on it to make it better. It can be easy to get bogged down on a daily basis and lose sight of bigger picture goals.
What have been some unexpected benefits?
It feels great to have the safety net in the sense that there are a lot of people to bounce ideas off of at Tralongo. I'm a dentist, not an expert in accounting or HR issues so I need to be able to communicate with others who have been through the same thing. I love that everyone at Tralongo understands the challenges I'm facing, and they stay in constant communication with me. They help to simplify and explain everything to that myself and my employees are protected.
What is next for you and your practice?
I'm working on getting both of my offices up to speed and operating on the Tralongo model. Change is hard – the employees have been doing things in a certain way for many years, and now it's different. With Tralongo, I'm making sure that change is done slowly and as smoothly as possible so we can continue serving our patients needs while putting us in a position to keep growing.
About Tralongo, LLC
Tralongo is comprised of a team of dental, marketing, financial and business professionals. The firm partners with entrepreneurial dentists who are looking to grow their businesses by acquiring and operating multiple practices—taking professionals out of the chair and into management and ownership. Tralongo operates via a five-step process that trains partners, helps them find the right dental practices to acquire, assists in obtaining the appropriate financing, works with them during the transition from old to new ownership and helps maintain operational support throughout to maximize profits.
Headquartered in Atlanta, Georgia, Tralongo, and Ft. Lauderdale, Florida, LLC is a firm that partners with dentists throughout the United States to help them expand their practices through the acquisition of existing dental offices. With more than 90 years of combined experience in dental management, as well as dental transitions and acquisitions, the Tralongo team assists clients by finding the practices that meet their criteria, performing the due diligence, obtaining the appropriate financing and, ultimately, acquiring the office. The firm also provides clients with behind-the-scenes management support, including finance, human resources, marketing and ongoing education. For more information on Tralongo LLC, call (404) 537-5211 or visit tralongo.net.