Streamlined Labs
By Steven Wingfield – President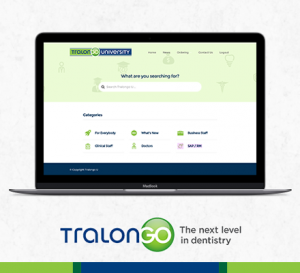 Since we launched our Tralongo University intranet, we've been tirelessly working to adjust and improve the platform. One of the most evident changes is in our supplier section. It has evolved into a one-stop-shop for all the resources that our Strategic Alliance Partners (SAPs) need to self-help and self-manage when it comes to their particular lab needs. As we continue to streamline our processes, we've revisited our supplier relationships and looked at what labs are being utilized company-wide. We removed suppliers that weren't being used and worked to add new ones that meet the clinical and financial requirements of our partners. We piloted trials, negotiated considerably more deeply discounted rates across the board and added a more expansive collection of items beyond standard crown and bridge.
Whenever our SAPs need anything, they can go onto the Tralongo University platform and see all the labs and suppliers we work with, along with any related content, including:
RX prescription sheets (available for download)
A "Who to Contact" directory
The entire rate sheet for each supplier
A master rate sheet for comparison
This is part of our ongoing effort to do everything we can to make Tralongo University a valuable and useful tool for all our SAPs.

8 Mistakes Managers Make When Hiring and How to Avoid Them
By Cathiana St. Preux and Renee Honeycutt – Human Resource Department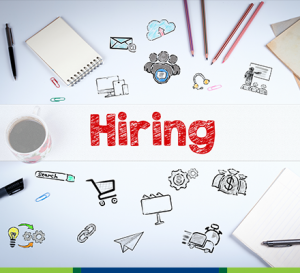 The hiring process can feel burdensome and daunting. But, if you avoid these eight common mistakes, bringing the right person on board will be easier:
Rushing to hire when a practice needs to fill a position

– You run the risk of hiring the wrong person. Slow the process down, make sure you have a pool of candidates from which to choose and pick the one that aligns with the position's job description.

Postponing the hiring process

– When you take too long to hire somebody, you severely limit your candidate pool. Job candidates may become impatient and accept other job offers. Create a hiring plan with a timeline of stages, such as when to receive applications and conduct interviews, and a deadline for hiring the right candidate.

Relying on gut instinct

– Sometimes our intuition isn't right. Ask the candidate open-ended questions to see how they answer them. For example, instead of asking, "Are you a good team player?" ask "How well do you work on a team?"

Not screening for culture fit

– Employing someone who does not fit in with the culture of your practice can be uncomfortable for them and for the entire office. Include other members of your team and practice in interviews. Get their thoughts after the interview.

Limiting the process to just one interview

– A single interview can be misleading. The candidate can seem like a perfect fit on that one day, but maybe you're not getting the complete picture. It's best to have a couple interviews, including by phone, in person with you and another interview with your colleagues.

Conducting too many interviews

– You run the risk of causing the candidate to feel like they're being dragged along and bowing out of the process to pursue another job. Limit the number of interviews to no more than three.

Talking and not listening

– If you do most of the talking, you're going to miss out on learning about the candidate. It's best to stick to the script of questions you want to be answered and to limit tangents away from the conversation.

Strictly relying on an evaluation form

– Each person is unique and you could miss out on hiring the right candidate if you hold them strictly to what's on paper. You can train them in areas where they need help if they are a great fit otherwise. Be lenient when scoring the candidate.

The Importance of Establishing Team Roles and KPIs
By Laura DiMola – Operations Manager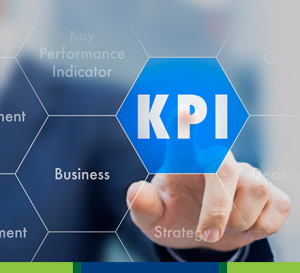 Key Performance Indicators (KPIs) are the assembly blocks for any measurable management system. Establishing KPIs for your business, restorative and hygiene teams are necessary for maintaining standards and growing your practice. Constant tracking of your KPIs is essential to your offices' growth. They will keep your practice on course and help you create strategies for improvement.
KPI's to Track and Why:
COLLECTIONS and PRODUCTION – Identifies trends and performance in black and white. Identifies areas of opportunity to increase the offices EBITDA (Earnings before interest, tax, depreciation, and amortization) and control overhead.  A dental practice is just like any small business and should always be looking at revenue and expenses.
Recall Totals – Identifies inactive patients who have not been in the practice more than 6 months, but less than 24 months.  The objective is to keep your hygiene schedule full.
Aging – Accounts Receivables- Identifies how well the front team collects co-pays. "Over the counter collections" The goal is to have no more than 20% of your total AR aged 60 Days or more.
New Patients- Identifies growth opportunities and whether your current marketing is working or not working.
Unscheduled Treatment- Identifies how efficiently the team is scheduling patients to return for treatment and if treatment presentation skills need improvement.
Where do you stand? The numbers don't lie.  Identifying areas of weakness will help you focus on setting goals for improvement with your staff and will also let you know when to reward each team for a job well done.  Identifying your office's statistics and discussing each day over a few minutes, will put you in the habit of keeping a close eye on the KEY PERFORMANCE INDICATORS.

Involve Your Staff in Developing Your Practice's Marketing Plan
By Scott Mortier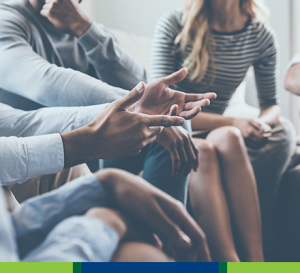 Getting your staff involved in developing your marketing plan can be a great way to encourage the growth of your practice as a whole. It encourages teamwork and provides a time for sharing information. Having the support and involvement of your dental team can take you to the top. A few benefits of getting their attention and involvement can improve your practice in the following ways:
The more minds you involve, the more ideas you have to work with. This will enable you to catch the public's eye with your unique approaches.

Everyone can work together and synergize in different ways. Your employees can help you cover all your bases by spreading the word on the phone or in the office. There is power in numbers.

No one knows your patients like your employees because they work with them every day. You can easily access insight from your employees with staff meetings.
There are many ways to get your staff involved in your marketing plans and many benefits of doing so. By keeping everyone on the same page, you will see an impact in morale and in your practice.
Keep Your Patients Active in Your Waiting Room
While each dental office wait time varies depending on the client base and time of day, the average 13-minute wait can be uncomfortable for patients if your waiting room doesn't have the best amenities. Parents taking their children to the dentist feel even stronger about their time since they wait for the entire visit. By keeping your waiting room functional, your patients and patient's parents won't dread visiting your office. By providing free Wi-Fi, comfortable chairs, water and an estimated wait time, your waiting room will be a happier and more relaxed environment. Putting some extra thought into your waiting room can improve your patient's entire experience with your practice.