If you take a look at your patients that come through each day, how many of them carry a mobile device with them? Now, how many of them look at it while waiting for their appointments? Studies have shown that about 64% of Americans have a mobile device. It is very likely that a large percentage of your new patients have found your information on their phone.Many dental practices have websites, but are they mobile friendly? It is very important to make sure that your website is customized for mobile use. This means that anyone who visits your website on their phone, gets a fully functional site.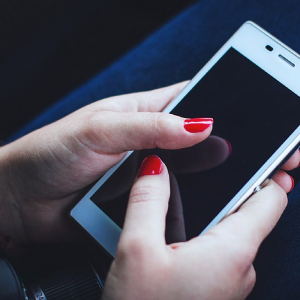 Mobile users want a very quick answer to their problems and what they are looking for, if someone types up "dentists in my area" on a search engine, and it takes them to your site but the links aren't clickable, or the loading time is very long, images don't upload etc. the chances are they will move on to the next dentists.
You also want your page to be ranked high on search engines, and with new algorithms by Google from last year, they are rewarding sites that are mobile friendly and ranking them higher. So, it is very important to test your site often and make sure that your links all work, the information is up to date, and also that a mobile user gets the same experience visiting your site.
The benefits are huge – someone that wants to book an appointment doesn't need to wait to get home to do so, or having to call and look for a number, or be at work to do it – they can do it at their own convenience when they are on the move. So, make it available for your patients to book their appointments online, and be able to get all the information hey need about your practice on their phone.
Tralongo can help you manage the day to day operations while you focus on retaining your current patients happy. Call us for a quick consultation on 404 537 5211 or visit us at www.tralongo.net