One of the most efficient ways to promote your business, apart from your marketing efforts, is by displaying customer reviews. Now a days customers have infinite options to choose from when it comes to products and services, most of them are now taking the time to read business reviews and testimonials to make their decisions.
Reviews and testimonials often rate customers satisfaction from 1 to 5 stars and it can greatly increase the number of new patients in your practice. It is hard however, to get this testimonials, it requires customers willing to participate and share their experience with other customers.
There are several ways to do this: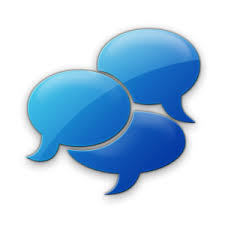 1. When booking a new appointment card, include the link to the site where your patients can leave a review. It is always a good idea to check back with the personally about their experience and once they tell you, you can ask them to share it if they want to on a review site. You have to inform them that it is very important to hear their opinions and feedback, in general customers like to know their opinions are important to a business.
2. Patients can fill out a form while they are waiting on their appointment. This is a very easy way to get feedback as they check into their appointment they can fill out in the same form and add their reviews and feedback.
3. Send emails. Many practices send emails to their patient after an appointment and there they share a link to where they can leave a review or rate the service. Make sure the emails sound personal and treat each patient like you would face to face instead of sending mass emails.
4. Link on website and social media. A good way to get a review as well is to share a link to where they can write their review on your social media sites. Encourage your patients to visit your Facebook page and rate you and leave a review, this way your Facebook visitors can view how others rate you. This encourages others to leave reviews and stay engaged through social media.
Keep in mind that reviews are a great way to get free marketing. More and more people are choosing which practice to go to depending on how it is rated online and what people are saying about it. Also make sure that you post them on your website so visitors can see them and also add a form where they can write one when they visit the site.
Tralongo can help you manage the day to day operations while you focus on retaining your current patients happy. Call us for a quick consultation on 404 537 5211 or visit us at www.tralongo.net