Having a fully booked schedule of appointments is ideal to keep a dental practice in business. Each practice has their own way of managing appointments that works best for them. Whether it is by phone, email, website or in person, appointments should be carefully managed and kept organized to better serve the costumers and keep a dental practice running smoothly.
There are several ways to manage appointments which can keep all customers happy when the schedule is busy and also help your practice remain organized. From a customer point of view it is good to hear that a practice is fully booked for a certain period of time, this means it must be good, higher demand means more satisfied clients – however, if they can't get an appointment they will probably go somewhere else where they can fit them in sooner.
Each practice is different so there is no one perfect way to do this, but there are ways to improve and make it easier for your practice to schedule appointments.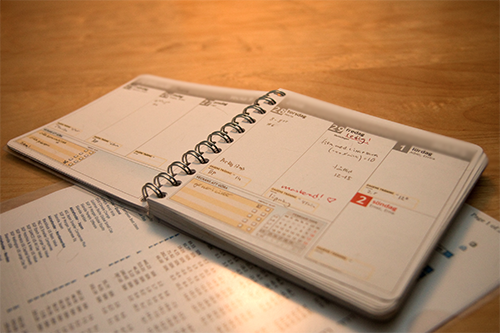 Fully booked for long periods of time
When you are fully booked it gives patients the opportunity to choose other options. The answer to this problem is by "blocking out" time for new patients. Having a designated slot each day for new patients calling in for appointments can guarantee more availability and more happy costumers. Try mapping out in advance what your schedule should look like so you can make any last minute changes. Now a days there is technology that allows you to better manage appointments, and since scheduling is a very important factor in a practice another valuable tip would be to invest in software that can make it easy for staff to manage the appointments and this way manage your time to book in new clients.
A Way to reduce Cancellations? – Try Improving Communication!
It is also expected that there will be no-shows and cancellations, a way to reduce this is by "reserving" a specific time for your patients. Tell them about the importance to reserve a date before they leave the office and adopt a 72 hour cancellation policy. This will allow patients to cancel or change an appointment and will allow you to make changes accordingly, you can even book a patient sooner into that slot instead of having them wait longer. When there is a no show that spot could have been taken by another patient, but instead you end up losing money.
Applying fees also can reduce cancellations – by having adequate fees depending on the procedure, patients would be encouraged to call and let you know about any changes to their appointment and will reduce the amounts of no shows.
Successful Scheduling requires a Team Effort
Staff productivity seems to be at its highest during the day, as the day goes by energy seems to decrease, especially after lunch! So make sure you are scheduling the most intensive treatment options in the morning – the treatments that take longer or that need more work, energy and focus. Also, it is very important that not only one person knows how to manage the schedule, encourage staff to familiarize with scheduling, so if there is an error it can be fixed on time.
There is a common mistake nowadays where doctors want to schedule a higher volume of patientsand it can create problems such as overbooking, a stressful and disorganized practice and might affect the quality of your service. Therefore, keep in mind that although it might seem good to increase the number of appointments, you have to fit only as many patients as your practice can hold keeping always the highest standards of performance by the doctors. Scheduling is a very important part that has an impact on most aspects of the practice, so, keep organized and always aim to have a productive, harmonious and stress free practice!
Tralongo can help you manage the day to day operations while you focus on retaining your current patients happy. Call us for a quick consultation on 404 537 5211 or visit us at www.tralongo.net