When it comes to patients looking for a dentist, nothing is more important to them than patient reviews and the comments posted online. In a matter of seconds, a customer can find plenty of results on different dental practices, but most of the times, a decision of what dentist to go to is based on the practice's online reputation.
The most important thing for a dental practice to do is build trust among its patients and community. Although it is a very hard thing to achieve, with a little bit of effort and dedication you will notice it is possible.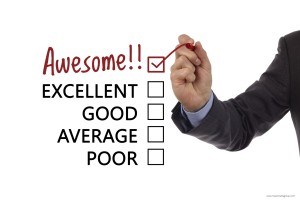 1. It is well known now that about 80% of consumers trust online reviews and will most likely base their decision on what others have said. This is specially true when it comes to choosing medical services such as dentists and general practitioners. There are many websites such as Yelp, Google+ and Facebook, to name a few, where patients can leave their reviews for others to read. Make sure, as a practice, to be involved and familiarized with these sites, as most time, without you even being aware of it, people will post about their experience for others to see, whether it was good or bad.
A good presence in these sites, specially Yelp, can be a marketing gold mine. The reviews will reflect on your online reputation and will  make you stand out from your competitors.
2.  Although you might not always get positive reviews, visitors to those sites are smart and will detect when a review is not authentic. An influx of positive reviews within a short amount of time might not look genuine and might reflect negatively as a result. Don't ignore or try to hide negative comments, the worst that can be done is to ignore and not acknowledge them. It is more respectable to address the issue and show that you value all kinds of feedback, at the end of the day, a negative review can bring insight into an issue that you might have to deal with in order to improve.
3. Many practices decide to ignore reviews all together, and not manage them in case they bring negative attention or just in fear of knowing what is being said about their practice. It is reasonable, but at the end of the day it might be hurting the practice in the long run. As mentioned above, there might be a few comments about an issue, such as a rude member of staff, for example, that you weren't aware of. Knowing what is being said and how your business is being perceived is extremely important and cannot be ignored. Although it might be hard work, managing reviews will only help your practice improve and keep growing.
If you want to know more about how you can deal with negative reviews click here.
Tralongo can help you manage the day to day operations while you focus on retaining your current patients happy. Call us for a quick consultation on 404 537 5211 or visit us at www.tralongo.net