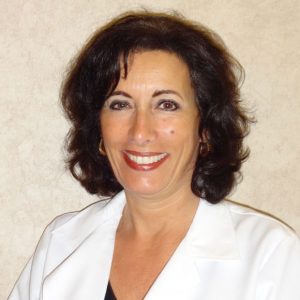 Name: Dr. Pauline Demetrakopulos, D.D.S.
Tralongo Alliance Partner Since: January 2015
Dr. Pauline Demetrakopulos, D.D.S., is a Northern California dentist with more than 30 years of experience practicing clinical dentistry.
Dr. Demetrakopulos graduated from the University of the Pacific Dental School, after completing her undergraduate degree at San Francisco State University. With membership in numerous dental organizations—including the American Dental Association, California Dental Association and the Napa/Solano Dental Society—Dr. Demetrakopulos has proven her dedication to providing the best care to her patients. For example, she has been the recipient of Doctors Improving Healthcare Top Dentist honor twice in the last six years.
In 2015, Dr. Demetrakopulos became interested in growing her practice and expanding her dental network. She aligned with practice acquisition firm Tralongo to help maximize the value of her practice and take the next step into entrepreneurship.
1. What made you want to become involved with Tralongo?
Subconsciously, I think I've always wanted to get out of the chair and focus on the business side of being a dentist. A few years ago, the trend was corporate takeovers. These huge companies would make offers to buy private practices from dentists and then turn them into employees – that was something I was actively staying away from. At the same time, after having practiced for several decades, I started to feel a pain in my back and neck and knew it was time for me to cut down my hours. I was really interested in managing multiple offices and creating an income that I didn't have to generate in the chair myself.
I liked Tralongo from the start because they seemed like a good fit. They were very transparent, driven, hard-working and smart – and, that's what my practice needed. I took the time to speak with their management and was captivated by their business model. I was impressed at how they focused on my bottom line as well as their own, because that's something you don't often see from most firms. From my first interaction with the company, Tralongo was nothing but selfless and I knew I wanted to be a part of that.
2. What prevented you from going out and buying a practice on your own?
I quickly realized that if I were to go out and buy a practice on my own, there would be way too many steps to go through. In order to purchase a new practice, you have to work with different lawyers, accountants, insurance brokers. Plus, you sometimes have no idea how adept they actually are at what they're doing. However, with Tralongo, all the parts work together under one roof and their only goal is to increase your net profit. They understand how to analyze a potential purchase based on certain parameters and key performance indicators; that's a skill that most dentists just don't have. I know I certainly didn't, and that's why I looked to Tralongo to guide me through it.
3. What type of help were you hoping to receive from Tralongo?
I wanted to own multiple practices and manage them, but I really didn't know where to start. From everything I saw, Tralongo knew exactly what they were doing. They had their proven model and systems in place. I put my full trust in them.
In addition to growing a network, I was also interested in maximizing the value of own my practice. Tralongo took time to help me get rid of redundancies and inefficiencies, and really streamline my back office. I found it to be extremely helpful because their team is able to show you what's working well and point out what isn't quite there yet.
4. What kind of results have you seen in the last year and a half?
I am very grateful for all the help I've received from Tralongo. Since becoming an alliance partner, I have created tremendous success out of my practice. I'm on target to produce $1.7 million this year in a small Northern California town of only about 9,000 people.
5. What would you tell dentists who are hesitant to take that next step?
I would advise any dentist that is on the fence to at least go to a Tralongo discovery day. You honestly have nothing to lose by going. For those who are interested in lightening up on the actual dentistry and changing their life to focus more on being a business owner – look no further. There are a lot of companies out there that are trying to do what Tralongo does, but they lack the experience and knowhow to actually achieve results. In my experience, Tralongo has been a business coach, efficiency mentor and even retirement advisor all rolled into one.
About Tralongo, LLC
Tralongo is comprised of a team of dental, marketing, financial and business professionals. The firm partners with entrepreneurial dentists who are looking to grow their businesses by acquiring and operating multiple practices—taking professionals out of the chair and into management and ownership. Tralongo operates via a five-step process that trains partners, helps them find the right dental practices to acquire, assists in obtaining the appropriate financing, works with them during the transition from old to new ownership and helps maintain operational support throughout to maximize profits.
Headquartered in Atlanta, Georgia, Tralongo, LLC is a firm that partners with dentists throughout the United States to help them expand their practices through the acquisition of existing dental offices. With more than 90 years of combined experience in dental management, as well as dental transitions and acquisitions, the Tralongo team assists clients by finding the practices that meet their criteria, performing the due diligence, obtaining the appropriate financing and, ultimately, acquiring the office. The firm also provides clients with behind-the-scenes management support, including finance, human resources, marketing and ongoing education. For more information on Tralongo LLC, call 678-288-4712 or visit tralongo.net.