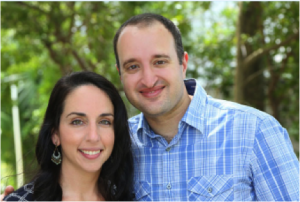 Dr. Fallah transitions away from existing practice to acquire new dental offices.

Name: Dr. Allan Fallah D.M.D.
Number of Years as a Tralongo Alliance Partner: less than one year
Dr. Allan Fallah graduated in 2005 from the University of Florida, College of Dentistry and established his practice, Apex Dental in Wesley Chapel, Florida in 2008 where he has been practicing General and Cosmetic Dentistry. Since then, he has been the recipient of the Consumer Research Council of America "America's Top Dentists" honor for three consecutive years. He is a member of the ADA (American Dental Association) and is both Invisalign® and Clear Connect® certified and received his certification in laser dentistry from the World Clinical Laser Institute. Dr. Fallah is a resident of Wesley Chapel's Seven Oaks Community where he lives with his wife, Jaleh, and their three children who are all under the age of four.
His practice, Apex Dental is a family dentist practice for patients of all ages. The practice offers cosmetic services like Invisalign, Veneers, Dental Implants and Zoom! Teeth Whitening. They have created a community practice that forges long-lasting relationship with their patients and families.
Earlier this year, Dr. Fallah was thinking about selling his office and freeing up more of his time to acquire new offices. That is until he sat down with Tralongo and realized he could keep his existing office and still grow his business.
How did you discover Tralongo?
I was considering transitioning away from my existing practice and acquiring a new dental office. So, I initially approached Tralongo's sister-brand Transition Whale about their services. They actually referred me to Tralongo and I started doing my research and realized that moving forward with Tralongo made all the sense in the world. I could keep my current office and started working with Tralongo and they've presented me with several great acquisition opportunities.
What were some of your initial expectations when joining the Tralongo family?
I was looking forward to seeing how they would relieve some of the back office pressure felt by myself and my team. The demands of seeing patients and then dealing with the administrative/office management tasks left little time to focus on expanding my practice. The support that they have been able to come in and provide almost immediately has taken a load off of my shoulders. I know that when I do acquire my first practice, the integration of a new practice into our existing one will be more streamlined than it would have been doing it myself.
What is the advice you would give to other dentists considering Tralongo?
Give them a chance to present what they offer. For myself, I was initially planning to go an entirely different route until I sat down with Tralongo and listened to what they could do for my practice. It was immediately an attractive offer and one I knew that I couldn't turn down if I was truly serious about growing my business. I appreciate that they made the decision easy for me and have followed through on the promises that they made.
What's next for you?
Working with the Tralongo team, we are very close to acquiring my first practice. They've been great in presenting me with opportunities throughout my year with them, and the deals just happened to fall through for one reason or another and at no fault of Tralongo – this is the reality of the world we live in. I have great faith in their ability and the right acquisition is going to present itself very soon.
About Tralongo, LLC
Tralongo is comprised of a team of dental, marketing, financial and business professionals. The firm partners with entrepreneurial dentists who are looking to grow their businesses by acquiring and operating multiple practices—taking professionals out of the chair and into management and ownership. Tralongo operates via a five-step process that trains partners, helps them find the right dental practices to acquire, assists in obtaining the appropriate financing, works with them during the transition from old to new ownership, and helps maintain operational support throughout to maximize profits.
Headquartered in Sunrise, Florida, Tralongo, LLC is a firm that partners with dentists throughout the United States to help them expand their practices through the acquisition of existing dental offices. With more than 90 years of combined experience in dental management, as well as dental transitions and acquisitions, the Tralongo team assists clients by finding the practices that meet their criteria, performing the due diligence, obtaining the appropriate financing and, ultimately, acquiring the office. The firm also provides clients with behind-the-scenes management support, including finance, human resources, marketing and ongoing education. For more information on Tralongo LLC, call 678-288-4712 or visit tralongo.net.