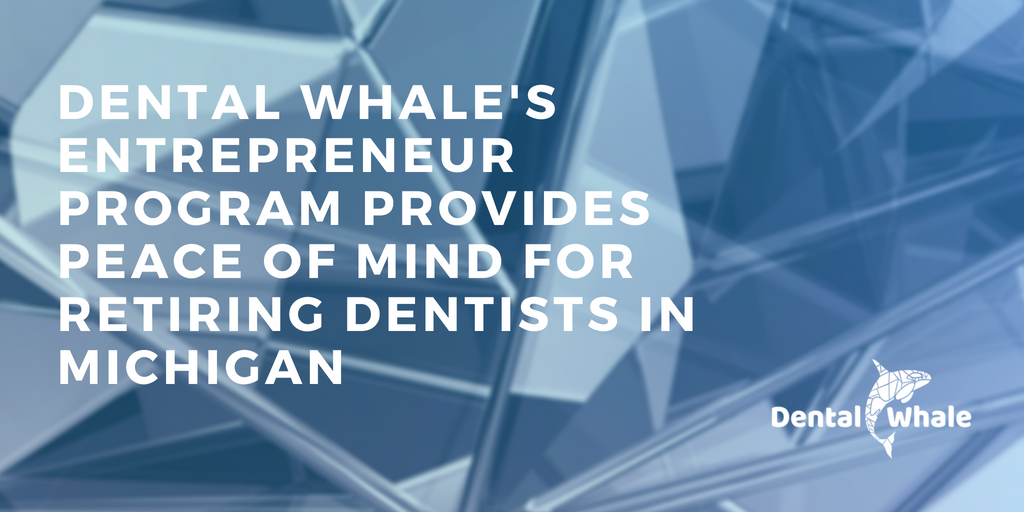 Support Services Program Allows Dr. Magnus Wilson to Move out of the Chair and Pursue Love of Mentoring
SUNRISE, Fla. (Aug. 14, 2018) – Dental Whale, a firm specializing in dental practice support services, partnered with Cambridge Dental Group in Dearborn Heights, Mich., in 2017 as three of its founding dentists prepared to retire. The firm has allowed the longest-serving founder, Magnus Wilson, DDS, to transition out of the chair and management roles at a pace he desires while seamlessly bringing in new dentists to keep productivity up. Today, Dr. Wilson, 66, works a schedule that suits his interests.
"Dental Whale has allowed me to have more freedom from worry because they rapidly took over a lot of management responsibilities that I was eager to let go of and allowed me to work at a pace and schedule that suited my needs," he said. "That was very important to me because the older you get, quality of life becomes more important."
Dental Whale partners with dentists, like Dr. Wilson, who want to transition out of the profession, as well as entrepreneurial dentists who want to grow their businesses by acquiring and operating multiple practices — taking professionals out of the chair and into management and ownership. Dr. Wilson has leaned on Dental Whale services for the transitioning process, while maintaining practice productivity.
Dr. Wilson, who has practiced dentistry for 40 years and specialized in treating sleep apnea, now spends most of his time mentoring new dentists at Cambridge Dental Group. One of those new dentists wants to specialize in treating sleep issues, too. Dr. Wilson is grateful to have the opportunity to share his knowledge with him.
"That has been very welcome for me," he said. "It gives me a great deal of satisfaction knowing that treatment for sleep apnea will continue on at Cambridge Dental Group."
Dental Whale also replaced other retiring dentists this summer, making for a smooth transition for doctors and patients alike while maintaining productivity at the practice. This has allowed Dr. Wilson to enjoy more time outdoors, traveling with his wife and planning a medical mission to the Philippines in February.
"Dental Whale is very doctor-friendly," he said. "There are a lot of money-chasing dental practices, but if they don't have the background in dentistry, like Dental Whale does, they do not understand how a dental business works."
Dental Whale offers customizable outsourcing options for dentists including:
Front and back office operations
Marketing and lead generation
Seminars and workshops
Dental practice acquisition
De novo specific support
On-demand repairs and services
"More dentists are hearing about this smarter way to do business," said Dr. Scott Leune, co-founder of Dental Whale. "Our mission is to help dentists take their knowledge of dentistry and apply it to their entrepreneurial objectives. With our acquisition process, de novo program and support services, dentists have everything they need to make their goals a reality."
About Dental Whale
With offices in Atlanta, San Antonio and Ft. Lauderdale, Fla., Dental Whale is an innovative dental company carving a new category of group private practice ownership and management. Through its suite of subsidiary companies, Dental Whale helps dentists operate dental practices more efficiently by saving money on purchases, marketing to new patients, expanding through acquisitions, improving patient experience and increasing office efficiency. In 2017, Dental Whale and its more than 850 team members supported more than 17,000 dentists and helped serve more than 4 million patients. For more information on Dental Whale, call 773-255-4095 or visit www.dentalwhale.com.