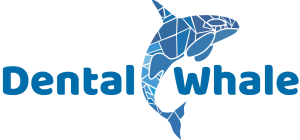 Support Services Program Guides Dr. Daniel Capponi in Creating an Efficient Practice Ready for Expansion
SUNRISE, Fla. (July 9, 2018) – Dental Whale, a firm specializing in dental practice support services, provided direction to Dr. Daniel Capponi, DDS, to better manage his practices by providing him with proven methods for multi-practice ownership. By taking a more entrepreneurial role, Dr. Capponi has experienced more production, increased revenue and is now merging his practices in Napa, California, and looking for new acquisition opportunities.
"Since partnering with Dental Whale, I've really been able to bump up my production levels," said Dr. Capponi. "In the beginning, it was just me in the office. By adding associates, my office is open more and we can see more patients and better accommodate their schedules. Overall, I've reduced the hours that I spend in the chair and spend more time on merging my offices."
Dental Whale partners with entrepreneurial dentists, like Dr. Capponi, who want to grow their businesses by acquiring and operating multiple practices — taking professionals out of the chair and into management and ownership. Dr. Capponi has leaned on Dental Whale services to increase production levels, advise on adding associates and provide guidance for future acquisitions.
"Dental Whale was the support center that I needed to shift my focus from the production role to focusing more on other aspects of running a business," Dr. Capponi said. "They were helpful in putting together a plan to grow the office and bring on staff that could handle all the backend demands. Now that I'm able to manage the two practices I have, I can focus on finding new acquisitions. Dental Whale is going is to simplify the acquisition process and I'm excited to search for new practices."
Dental Whale offers customizable outsourcing options for dentists including:
Front and back office operations
Marketing and lead generation
Seminars and workshops
Dental practice acquisition
De novo specific support
On-demand repairs and services
"More dentists are hearing about this smarter way to do business," Dr. Leune said. "Our mission is to help dentists take their knowledge of dentistry and apply it to their entrepreneurial objectives. With our acquisition process, de novo program and support services, dentists have everything they need to make their goals a reality."
About Dental Whale
With offices in Atlanta, San Antonio and Ft. Lauderdale, Fla., Dental Whale is an innovative dental company carving a new category of group private practice ownership and management. Through its suite of subsidiary companies, Dental Whale helps dentists operate dental practices more efficiently by saving money on purchases, marketing to new patients, expanding through acquisitions, improving patient experience and increasing office efficiency. In 2017, Dental Whale and its more than 850 team members supported more than 17,000 dentists and helped serve more than 4 million patients. For more information on Dental Whale, call 773-255-4095 or visit https://www.dentalwhale.com/.