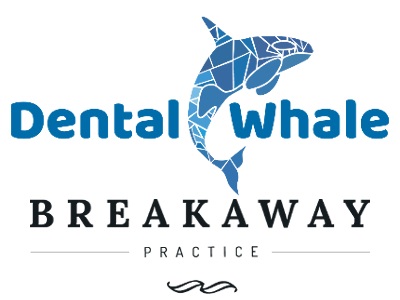 Dr. Scott Leune, Breakaway Practice CEO and Co-Founder of Dental Whale, Featured on the Dentalpreneur Podcast
SAN ANTONIO, Texas – CEO of Breakaway Practice and Co-Founder of Dental Whale, Dr. Scott Leune, DDS joined Dr. Mark Costes on his popular show, called The Dentalpreneur Podcast. The show was created to bring together the greatest minds in the dental profession and pass along their most valuable and succinct lessons in order to help dentists reach their full potential in practice and in life.
Dr. Scott Leune has been sharing his proven systems, marketing and practice design in sold-out seminars through his company Breakaway Practice for more than eight years. He has helped other dentists build approximately 90 startup practices nationwide. While impossible to deliver his detailed solutions in just one interview, his high-level of expertise shined as the duo tackled a variety of relevant topics for all dentists in the two-part podcast interview:
How Dr. Leune went against the grain to create a minimalist design in dentistry
The 5 drivers for increasing practice profits
The value of centralization as it relates to scalability and predictability
How Dental Whale is giving private dentists the tools and education they need to know to compete with DSOs
The impact grit has over the fate of an entrepreneur
The changing landscape of dentistry and what that looks like for dentists, insurance companies and supply companies
The founding story of Dental Whale
Learning to schedule with intention and more
When asked what Breakaway Practice was and what Dental Whale is, Dr. Leune shed some light on the creation of the comprehensive resource company. He shared how the collection of talent and tools underneath the umbrella of services propel dentists forward in their businesses.
"The conclusion I came to was that what private dentist needed was a massive a-la-carte platform where they could customize pieces of that platform they wanted to use to rise up," said Dr. Scott Leune. "We took a corporate level infrastructure, corporate level knowledge and opportunity and made it all available for the private dentist. Let's give them a DSO size team to help manage and build their practice."
Hear more directly from Dr. Leune on how the vision became a reality and how proven models and services have been changing lives of dentists and increasing profits.
To listen to the two-part interview in full, visit:
About Breakaway Practice
Breakaway Practice is a fast-growing, innovative dental company that helps dental practices grow and become more profitable. Through comprehensive seminars and services, Breakaway shares successful systems with dentists while offering support and guidance. These systems have resulted in rapid and predictable growth, taking dental practices to the next level of success. Breakaway Practice serves more than 500 dental practices across the United States and Canada, with more than 90 de novos and 1,200 dental professionals utilizing the company's seminar events. For more information on Breakaway Practice, call 210-899-4500 or visit http://breakawaypractice.com/
About Dental Whale
With offices in Fort Lauderdale, Atlanta and San Antonio, Dental Whale is an innovative dental company carving a new category of group private practice ownership and management. Through its suite of subsidiary companies, Dental Whale helps dentists operate dental practices more efficiently by saving money on purchases, marketing to new patients, expanding through de novo practices and acquisitions, improving patient experience and increasing office efficiency. In 2017, Dental Whale and its more than 850 team members supported more than 17,000 dentists and helped serve more than 4 million patients. For more information on Dental Whale, call 773-255-4095 or visit https://www.dentalwhale.com/