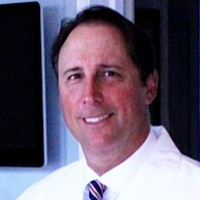 Name: Dr. W. Gregory Schwab D.M.D.
Number of Years as a Tralongo Alliance Partner: Two
Dr. W. Gregory Schwab, D.M.D., is a dentist with more than 20 years of experience practicing clinical dentistry. From 1999 – 2011, Dr. Schwab ran a multi-specialty dental practice in Stamford, Connecticut with an annual revenue in excess of 7 million dollars. During his time running his practice, he was the recipient of many honors, including: Best of Connecticut in 2008; Best of Stamford 2008, 2010, 2011; and Stamford Magazine's Top Dentists in 2010 and 2011.
After completing his undergraduate studies at Boston College earning a B.S. in Biology, Dr. Schwab received his D.M.D. from Tufts University. With membership in the American Dental Association, Connecticut State Dental Association, American Academy of Cosmetic Dentistry, American Academy of General Dentistry, Dr. Schwab is an extremely accomplished dentist in his own right.
After stepping away from his practice in 2011, Dr. Schwab opted to pursue the entrepreneurial side of dentistry instead. He opened his own practice management company and aligned with practice acquisition firm Tralongo to find and acquire practices in Connecticut. In the process, he helps provide an exit strategy for dentists who are looking to step away from the chair.
What interested you the most about Tralongo?
When I was transitioning away from my practice, I knew I wanted to explore my entrepreneurial options. I had experienced some success growing my practice from the operations side, but I was more interested in pursuing the business side of things. When I began looking into purchasing and managing different practices, I came across Tralongo. The company seemed like the perfect firm to help me do it.
What were your expectations when you initially joined the Tralongo family?
I was looking to get back into dentistry as an owner. Simply put, I wanted to run the business. I was no longer interested in practicing but instead focus on being an owner/operator, and that is exactly what Ken and the rest of the Tralongo team were doing with a high degree of success. I was looking to use their proven system of acquisition and management to help me find and buy the right practices. With my limited experience on the management side of things, I wanted Tralongo to guide me through its proven process and help me efficiently and effectively run and manage the practices I acquired.
What has Tralongo done to help you reach those expectations?
As I said, I wasn't in the business of buying up practices. The process of vetting a practice was a completely new concept to me, and Tralongo was able to show me exactly what to look for and how to best go about setting up a scalable system. They were instrumental in showing me exactly what I needed to evaluate, establishing a criteria for success and helping me understand what aspects were important and what really didn't matter so much.
What's next for you?
I'm looking to acquire three more practices in the next five years. My management company, Williams Practice Management, is looking to work with proven winners who are doing a minimum of $1 million a year and have three to five chairs. With the help of Tralongo's back-end and practice management support, we provide a proven exit strategy for dentists who want to sell their practice but aren't quite sure how best to go about it.
About Tralongo, LLC
Tralongo is comprised of a team of dental, marketing, financial and business professionals. The firm partners with entrepreneurial dentists who are looking to grow their businesses by acquiring and operating multiple practices—taking professionals out of the chair and into management and ownership. Tralongo operates via a five-step process that trains partners, helps them find the right dental practices to acquire, assists in obtaining the appropriate financing, works with them during the transition from old to new ownership, and helps maintain operational support throughout to maximize profits.
Headquartered in Atlanta, Georgia, Tralongo, LLC is a firm that partners with dentists throughout the United States to help them expand their practices through the acquisition of existing dental offices. With more than 90 years of combined experience in dental management, as well as dental transitions and acquisitions, the Tralongo team assists clients by finding the practices that meet their criteria, performing the due diligence, obtaining the appropriate financing and, ultimately, acquiring the office. The firm also provides clients with behind-the-scenes management support, including finance, human resources, marketing and ongoing education. For more information on Tralongo LLC, call 678-288-4712 or visit tralongo.net.