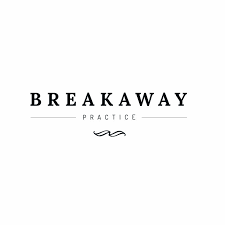 Seminar and Practice Management Company Takes Viewers Inside Upscale, Cost-Effective Practice Design
SAN ANTONIO, Texas (Aug. 10, 2018) – Breakaway Practice, a company specializing in dental seminars and providing non-clinical services to dental offices throughout North America, recently released a virtual reality (VR) video that gives viewers an immersive experience to highlight the unique direction and best-in-class strategies Breakaway Practice implements when designing and building dental practices.
With Breakaway Practice's proprietary design and construction systems and expertise, dentists can save a minimum of $200,000 when building a modern, upscale dental practice. The practice showcased in the VR experience was built using specific design methodology outlined in Breakaway Practice's Advanced Startup Seminar. Among the sample practice's unique features are:
Innovative operatory design
Best-in-class inventory management design
Thoughtful and comfortable patient experience
Highly efficient use of space
The practice's efficient design not only saves money, it also improves patient experience and customer flow. With convenient online check-in kiosks and check-out stations, patients can quickly and easily handle much of the administrative work themselves. With the front office's efficient and private design, staff can easily interact while maintaining patient privacy and checkout efficiency.
The practice also features seven operatories in the 2,100-sq. ft. space. Each patient room was built at a 75 percent discount off the cost of a typical room, so dentists can build four rooms for the price of one with Breakaway Practice's innovative design. Each room features five monitors – three to entertain and educate patients, and two to allow dentists to quickly access scheduling, X-rays, and charting for a streamlined process. Open inventory concepts and stations are included in every room as well, making it easy for hygienists and assistants to quickly turn over rooms and restock supplies.
"When building a dental practice, we're really focus on patient experience and design," said Dr. Scott Leune, CEO and co-founder of Breakaway Practice. "With our best-in-class design and building processes, we've found a way to maximize positive patient experience, optimize workspace, improve workflows and create beautifully-designed practices at a fraction of the cost of regular offices."
The inventory area is also designed to maximize space and efficiency. Sixty percent of the VR practice's inventory is stored in one uniquely designed space, which stands at just 6-ft. by 6-ft. The unique inventory management systems allow dental staff to keep inventory properly organized while avoiding costly problems.
Through the Advanced Startup Seminar, Breakaway Practice also shows dentists how to:
Find the perfect location
Negotiate costs
Efficiently design or re-model a practice
Find cost-effective equipment and supplies
Market, operate and staff their practice
Manage HR, payroll and other administrative tasks
After the seminar, attendees receive a comprehensive 300-page manual to help them implement the new systems when they return to their practice.
To learn more about Breakaway Practice's methods and see a practice built with our system, you can watch the video below. This video works best with the YouTube app, and if you have a VR headset, simply click the "Google cardboard" button to load the headset.
About Breakaway Practice
Breakaway Practice is a fast-growing, innovative dental company that helps dental practices grow and increase their level of profitability. Through comprehensive seminars, services and consulting programs, Breakaway shares successful systems with dentists, while also offering added support and guidance. These systems result in rapid and predictable growth, taking dental practices to the next level of success. Breakaway Practice serves dental practices across the United States and Canada, with more than 100 de novos and 1,200 dental professionals utilizing the company's seminar events and services. For more information on Breakaway Practice, call 855-339-3740 or visit breakawaypractice.com/practiceconsulting.