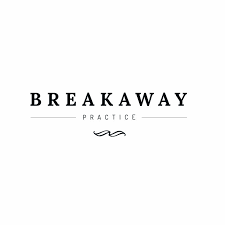 Seminar and Practice Management Company Helps Practice Owners Build High-Efficiency Office Management Teams
SAN ANTONIO, Texas (July 26, 2018) – Breakaway Practice, a company specializing in dental seminars and providing non-clinical services to dental offices throughout North America, will host its popular Office Manager Mastery seminar to help office managers and their front staff teams operate more efficiently. The two-day seminar will be conducted on Aug. 23 – 24 at Breakaway Practice in San Antonio, Texas, which makes it a cost-effective and convenient way for dental practices based in the state to invest in their staff and get the most from their team to quickly improve their practice's efficiency.
The Office Manager Mastery seminar is an ideal way to boost practice organization and success. The intense training seminar will quickly elevate office managers and their front office team's effectiveness by teaching them Breakaway business systems, philosophies and best practices for growth and efficiency. During the training program, participants learn:
Structuring phone systems and training for higher conversion rates
Recruiting applicants and selecting top performers
Ensuring all staff complete their job duties daily
Auditing and tracking individual job performance
Analyzing and improving profitability
Choreographing new patient experience
Managing multiple locations
Structuring and running an assisted hygiene department
And much more
"Your dental practice is only as successful as your team, so it's essential to make sure office managers and staff are performing at optimal levels," said Dr. Scott Leune, CEO and co-founder of Breakaway Practice. "Our seminar is geared toward providing office managers and front office staff effective solutions to optimize their daily tasks – which fosters a more efficiently-run practice, reduces employee frustration and downtime, and ultimately creates a more successful dental practice."
The seminar is ideal for:
Seasoned office managers
Newly-promoted office managers
Key front office staff
Managers of multiple locations
Dental practice owners
Office Manager Mastery Seminar
When: Aug. 23-24, 2018
Where: 8000 Interstate 10 Frontage Rd, Suite 300, San Antonio, TX 78230
Register to attend Office Manager Mastery Seminar here today!
About Breakaway Practice
Breakaway Practice is a fast-growing, innovative dental company that helps dental practices grow and increase their level of profitability. Through comprehensive seminars, services and consulting programs, Breakaway shares successful systems with dentists, while also offering added support and guidance. These systems result in rapid and predictable growth, taking dental practices to the next level of success. Breakaway Practice serves dental practices across the United States and Canada, with more than 90 de novos and 1,200 dental professionals utilizing the company's seminar events and services. For more information on Breakaway Practice, call 210-899-4500 or visit breakawaypractice.com/practiceconsulting.