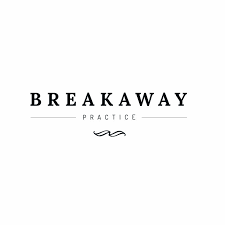 Seminar and Practice Management Company Fills Industry Void by Providing Independent Dentists with M&A Insight
SAN ANTONIO, Texas (June 27, 2018) – Breakaway Practice , a company specializing in dental seminars and providing non-clinical services to dental offices throughout North America, will host a Dental Mergers & Acquisitions (M&A) Bootcamp, to help dentists advance their entrepreneurial careers through dental practice network expansion. The seminar will be conducted on Sept. 12 at Breakaway Practice in San Antonio, Texas.
Between one-third and one-half of dentists say they are not fully busy, according to a recent study by the American Dental Association. As consolidation becomes a growing industry norm, savvy dentists are spending their extra time expanding their existing practices through mergers and acquisitions. This not only allows them to grow their patient base, it also offers them the opportunity to phase out of the chair and pursue entrepreneurship and attempt to run their practices how they want.
The seminar will be hosted by Dr. Ken Tralongo, founder and CEO of Tralongo, a firm specializing in dental practice acquisitions. Dr. Tralongo has more than 25 years of experience in practice management, and he focuses on identifying, acquiring and supporting a network of high-performing, profitable practices in partnership with entrepreneurial-minded dental professionals.
"Through this seminar, our mission is to assist independent dentists in the sometimes frustrating process of mergers and acquisitions," Dr. Tralongo said. "The marketplace does not currently favor solo practitioners. Dental Service Organizations (DSOs), private equity firms and sellers continue to dominate dental mergers and acquisitions, and there is no real platform for independent dentists to receive M&A assistance, apart from these entities. Our seminar will provide dentists all the tools they need to make smart M&A decisions on their own – to help them independently expand their network while increasing overall profitability."
During the nine-hour course, independent dentists will receive valuable insights and concrete tips to help them navigate the confusing landscape of dental mergers and acquisitions. Dr. Tralongo's wealth of knowledge in private equity transactions and individual practitioner transactions position independent dentists to make informed and profitable M&A decisions. After the seminar, independent dentists will have all the knowledge and M&A best practices of a private equity group or DSO business development team, but with their own best interests in mind.
Dental Mergers & Acquisitions Bootcamp
When: Wednesday, Sept. 12 from 8:30 a.m. to 5:30 p.m.
Where: Breakaway Practice: 8000 Interstate 10 Frontage Rd, Suite 300, San Antonio, TX 78230
For more information or to register for the Dental Mergers & Acquisitions Bootcamp, visit www.breakawayseminar.com or call (844) 852-3232.
About Breakaway Practice
Breakaway Practice is a fast-growing, innovative dental company that helps dental practices grow and increase their level of profitability. Through comprehensive seminars, services and consulting programs, Breakaway shares successful systems with dentists, while also offering added support and guidance. These systems result in rapid and predictable growth, taking dental practices to the next level of success. Breakaway Practice serves dental practices across the United States and Canada, with more than 90 de novos and 1,200 dental professionals utilizing the company's seminar events and services. For more information on Breakaway Practice, call 210-899-4500 or visit breakawaypractice.com/practiceconsulting.