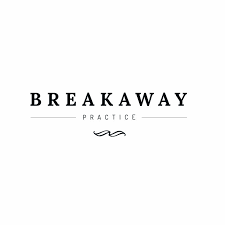 Consulting Program Provides Strategies to Drs. Chad and Stephanie Ollom to Improve Patient Flow and Plan for Growth
SAN ANTONIO, Texas (Aug. 8, 2018) – Breakaway Practice De Novo Consulting, an innovative dental consulting program that helps dental practices grow and increase their level of profitability, provided the strategic framework and direction Dr. Chad Ollom, DDS, and his wife, Dr. Stephanie Ollom, DDS, were seeking before opening their first startup practice this year in Westerville, Ohio. The De Novo Consulting Program helped them determine the best office building to purchase for their practice, while giving them a solid framework to get up and running quickly, as well as a plan for purposeful growth and additional practice openings.
"Both Stephanie and I have had extensive experience as dentists, but we needed some guidance on the business side of running a practice," Dr. Chad Ollom said. "De Novo Consulting was incredible with all the information and proven systems they provided us. Not only do we now have all the metrics and KPIs to grow our business, but we have also improved new patient flow through the strategies we learned from the program. We also have all the tools we need to proactively plan for future growth."
With Breakaway Practice's De Novo Consulting Program, dentists have the support of a team of industry experts who ensure each new practice is poised for profitability and continued expansion. Participants take advantage of Breakaway Practice's proven best practices and cost-saving measures, and ultimately save up to $200,000 through:
Smart design – The Breakaway Practice De Novo Consulting Program helps launch state-of-the-art practices with beautiful interiors and smart efficiencies
Lean cost structure – The program helps dentists save money, minimize waste and get the best prices
Comprehensive management – The Breakaway Practice De Novo Consulting Program provides hands-on support and training to help dentists get the most from their teams
Among everything the Olloms took away from the De Novo Consulting Program were four points useful in growing their practice now and in the future:
Demographic and market analysis to determine the best areas for practice expansion
Site selection, negotiation and construction management expertise
Metric tracking to determine the startup's efficiency and profitability
Onsite staff training and guidance to optimize business operations
"I would recommend the De Novo Consulting Program to any dental entrepreneurs looking to start running their own practice – whether it's a startup or an acquisition," Dr. Stephanie Ollom said. "The program provides step-by-step guidelines and a proven, logical framework that helps you avoid making common mistakes, especially if you're new to running a business."
About Breakaway Practice
Breakaway Practice is a fast-growing, innovative dental company that helps dental practices grow and increase their level of profitability. Through comprehensive seminars, services and consulting programs, Breakaway shares successful systems with dentists, while also offering added support and guidance. These systems result in rapid and predictable growth, taking dental practices to the next level of success. Breakaway Practice serves dental practices across the United States and Canada, with more than 100 de novos and 1,200 dental professionals utilizing the company's seminar events and services. For more information on Breakaway Practice, call 855-339-3740 or visit www.dentalstartup.com.