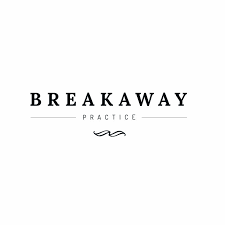 Seminar and Practice Management Company Shows Texas Dentists How to Strengthen and Optimize Practice Systems
SAN ANTONIO, Texas (July 26, 2018) – Breakaway Practice, a company specializing in dental seminars and providing non-clinical services to dental offices throughout North America, will host the Business Masters seminar to provide dentists with the tools to improve and strengthen their practice's systems, allowing for greater efficiencies and profits. The two-day seminar will be conducted on Oct. 4-5 at Breakaway Practice in San Antonio, which makes it one of the most cost-effective and convenient ways for Texas-based dentists to invest in their professional development, while taking their practice to the next level.
The seminar is one of Breakaway's most sought-after programs due to the breadth of material covered and value of information provided. The highly-reviewed business course put Breakaway Practice on the map as the premier business training company for dentists and their team members, providing them best practices for everything from financial tracking to billing, insurance and dental marketing.
"The Business Masters Seminar was an incredible place for me to dive into the business of dentistry," said Dr. Grant Smith, DDS, from Greenville, Texas. "Dr. Leune provides an organized and detailed overview of every aspect of what it takes to successfully run a dental practice. I appreciate that he presents material in a very real and honest manner – no smoke and mirrors here. I was able to take information back to my practice and begin implementation immediately. My practice is now more organized with the Breakaway systems that are taught in this seminar. I am also now more informed and able to make better decisions to help continue growth in my practice."
The Business Masters seminar is designed for dentists who want to take their practices to the next level with substantial new patient flow and proven business systems, resulting in higher profits. Because of the wealth of information provided, general dentists and specialists alike attend this seminar from all over the United States. Some areas covered in the seminar include:
KPI tracking and reporting
Acting on business intelligence
Improving the level of accountability of the practice team
Avoiding double-booking while increasing production Encouraging and increasing online reviews
And much more
Attendees receive a comprehensive 300-page manual to help them implement the new systems when they return to their practice.
Business Masters Seminar
When: Oct. 4-5, 2018
Where: 8000 Interstate 10 Frontage Rd, Suite 300, San Antonio, TX 78230
Register today to attend this upcoming Business Masters Seminar here.
About Breakaway Practice
Breakaway Practice is a fast-growing, innovative dental company that helps dental practices grow and increase their level of profitability. Through comprehensive seminars, services and consulting programs, Breakaway shares successful systems with dentists, while also offering added support and guidance. These systems result in rapid and predictable growth, taking dental practices to the next level of success. Breakaway Practice serves dental practices across the United States and Canada, with more than 90 de novos and 1,200 dental professionals utilizing the company's seminar events and services. For more information on Breakaway Practice, call 210-899-4500 or visit breakawaypractice.com/practiceconsulting.