Since being launched in 2011, Google+ has rapidly become one of the main social media platforms used by over 300 million monthly users. It continues to grow as a market for businesses and for search engine optimization allowing businesses to take advantages of the different tools available through Google.

One of the mostly used features of this platform are the business tools to allow business owners to build a fan base, provide customers with updates and share content, as well as offering an opportunity to leave reviews. Google+ offers the option for businesses to link their Google+ page to their Google Places For Business page and also have it linked to their own website. It is a great way to share your content and engage with your audience and customers.
Other benefits include: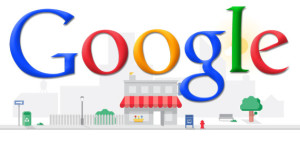 1. Reviews: Google+ reviews are something all businesses should be after, the more reviews and feed back you get on your  business page the better. Therefore, encourage your page visitors to leave reviews, 70% of online consumers have said that they look for other people's opinions and feedback when making a decision.
2. Searches: Another benefit is that your Google business page can connect with customers via organic searches, this means that when customers search for results on the search engine the most relevant results will show up first. The most reviews and presence you have on Google+ and your page, the higher your results will show on the searches. Some of the perks of having a profile with google is that it gets ranked and indexed by Google's search engine, which means that you increase the odds of getting more targeted visitors by having a Google+ profile page for your business.
3. Listings/Information: A very useful tool that you can use is the enhanced map information that is displayed to your viewers, it will show your visitors exactly where your business is and will also show directions to how to get there. This is a great way to make your business more accessible and for future patients and customers to find you on their mobile or desktop. Some businesses don't realize the importance of having all your listings be the same, make sure all your contact information is consistent through your social media platforms, including Google+, to make sure all the information is correct.
Tralongo LLC  can help you manage the day to day operations while you focus on retaining your current patients happy. Call us for a quick consultation on 404 537 5211 or visit us at www.tralongo.net