With over 120 million members, LinkedIn has now become the largest network for professionals in the world. Like other social media platforms, LinkedIn can be used by companies to promote themselves, establish connections, build relationships and connect with their customers. This is a great platform for companies to recruit very qualified candidates, share their company news and projects and share their expertise.
 Having a personal profile on LinkedIn is a great way to build new relations, however, having your profile connected to a company page can bring more awareness to your business. The steps to create one are very simple and easy to follow, so if you are a dentist – having a page for your dental practice will only bring more attention to your practice.
There are many advantages and benefits of having a page, from finding potential candidates, new business partners or just to share your company's project.
1. Show your Expertise – Your company page is a great space to share your updates, blog posts or content that is interesting and informative. It is also a great way to show your visitors and followers what it is that you do and how good you are at it. You can also interact with other members in your page and participate in group discussions, helping people with answers and demonstrate your company's expertise by engaging with other people. For example, as a dentist you can link your personal profile to the practice's page. You can also post on groups when patients have questions about a certain procedure, you can show your expertise and that way promote your practice.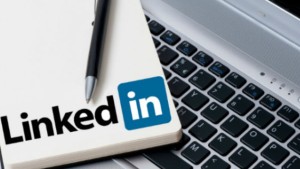 2. "Careers" Section – One of the features that you should take advantage on the company pages is the "career" section. It allows you to showcase your employment needs to people who might be looking for a new job, or career opportunities. LinkedIn lets you post job openings and contact those people who are interested, also with an upgraded version you can add videos and share more information so members can know more about your company. You can also redirect this traffic from the careers section to your other social media platforms such as your Facebook page so that the candidates can learn more about you and your offer.
Your page can also help you attract new talent that you might be looking for, and also attract top candidates and find the perfect fit for your company. LinkedIn also allows you to contact them directly, so it is a very useful tool if you are looking for some new talent.
3. Marketing Tools – One of the most important tools you should be taking advantage of is the marketing tools that LinkedIn offers. Each page has different options for you to promote your services and products. You can create custom campaigns and base it depending on the industry, title, location and other options that are available. Another very useful tool is the ability to add banners, coupons and discounts, videos and recommendations for customers. Similar to other platforms, you can choose how much you want to spend on each campaign and set a budget to better control your spending. It is also quite simple to do and keep track of each campaign. The marketing tools are also a great way to direct traffic to your site to get more information, and also promote your business.
These are only a few reasons why you should really consider having a company page alongside your own personal profile. It is a great way to get your company's name out there and showcase your expertise.
Tralongo LLC  can help you manage the day to day operations while you focus on retaining your current patients happy. Call us for a quick consultation on 404 537 5211 or visit us at www.tralongo.net